Material loading models
Products loading are the most frequently operations met in the industry. Loadings are operated on a large panel of installation: mixing tank, grindings equipment, reactors, reclamation installations, road tank, etc.
Two example of installation (mixing vessel and road tank) are illustrated below: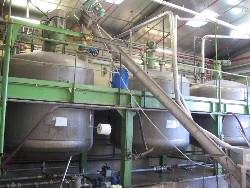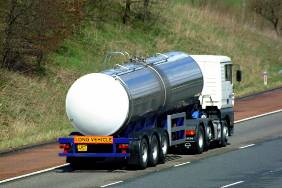 When a solvent or volatile process mixture is charged into a process vessel then material amount losses (that will occur though the process vent in the form of solvent vapors) are depending on:
Volume of liquid entering the tank,
Equilibrium vapour pressure of each component that is contained in the inlet stream (and/or present in the vessel before the filling operation begins),
Degree of saturation of the associated vapors.
Depending on installations and process steps, different loading modes for volatile liquids are possible:
Charging models proposed by Envmodels are usable for those three configurations.
References :
EPA. 1995. Compilation of Air Pollutant Emission Factors. Volume I: Stationary Point and Area Sources, Fifth Edition, AP-42. Section 5.2, Transportation and Marketing of Petroleum Liquids. U.S. Environmental Protection Agency.
NPCA. 1995. Emission Estimation Guidance Manual for the Paint and Coatings Industry (Second Edition). National Paint and Coatings Association, Inc., Washington.
Hatfield, J. A. Subsurface Addition Emission Model, Accepted for Publication in Environmental Progress, November 24, 2003.
EIIP. 2007. Methods for Estimating Air Emissions from Chemical Manufacturing Facilities Chapter 16 in EIIP Volume II.